Contact us for a recommended installer near you.
Installation can be performed three ways.
Floating, Glue Down (aka. Direct Stick) & Nailed.
Option 1 | Floating Floor
By far the easiest, quickest & cheapest methods of installation.
A suitable method for DIY and professional installers, however limited to plank flooring (Herringbone & Chevron requires glue down).
Acoustic Underlay & PVA Joint Glue is required for a quiet floor underfoot.
You must ensure the subfloor is flat prior to installation.
For more information, download our Floating Floor installation instructions.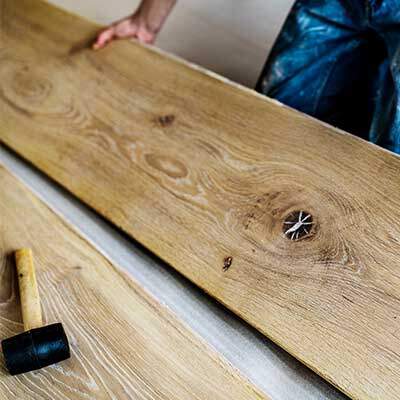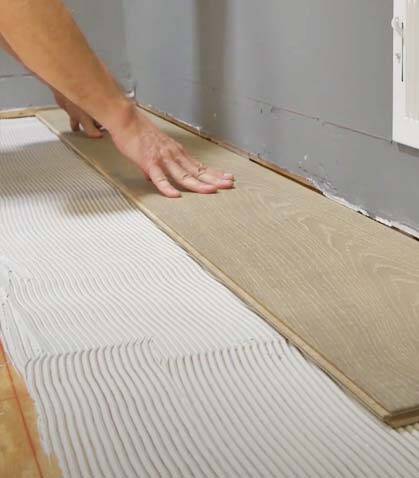 Also called 'Direct Stick', installation is usually done by professionals or proficient DIY installers.
A higher cost method, however your floor will have less tendency to move and will feel 'firm' underfoot.
Special timber flooring adhesive is used which includes a built in moisture barrier (seperate underlay not required).
For more information, download our Glue Down installation instructions.
A less common method of installation.
The nail down method can be used to secure plank floors to a timber subfloor.
A similar firm feel underfoot to Glue Down.
A 'secret' nailer shoots a nail into the tongue of the plank to secure it to the subfloor.
Note: often the direct stick (glue down) method will also include secret nailing the timber  for a secure and tight fit as they lay over the adhesive.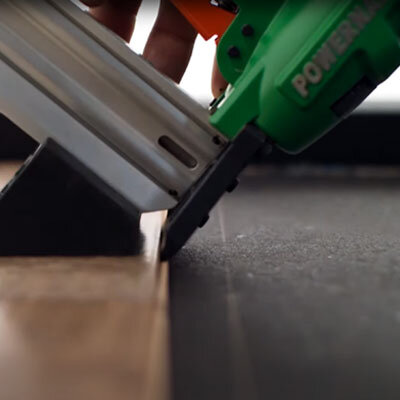 FLOATING FLOOR INSTALLATION