We stand by our products.
Residential / Commercial Warranty
A lifetime, 25 year structural warranty applies from the date of purchase. 5 year warranty in commercial settings.
Lifetime Structural Warranty
Milton Lane Timber is sold with a Lifetime Structural Warranty that covers warping/twisting/splitting of boards for the life of the floor, in accordance with the conditions listed below and as a result of product manufacturing faults or defects. Warping and twisting refers to a board independently distorting when compared to adjacent boards (radiant heated floors are not covered, although can be used with Milton Lane timber, non-coverage is due to higher risks associated with improper use of the heating systems outside of normal and advised operation).
Cupping and doming, refers to the con-vexing or con-caving shape across the width of the surface of boards installed. Cupping and doming, whilst extremely uncommon, are caused by factors relating to the installation environment and/or moisture ingress within the environment (i.e. flooding). As they are outside the control of the manufacturer, they are specifically excluded from this warranty.
It is also important to note that Milton Lane Timber flooring must be installed and maintained in accordance with our installation instructions and care & maintenance guidelines (please refer to our website resources). Boards that are visibly faulty or deemed visually or structurally inappropriate prior to installation should not be installed.
5% allowance is deemed acceptable for natural timber defects and distortions. Excess of this amount, please contact Milton Lane. Industry standard is to purchase 5 – 10% more flooring to account for this variation.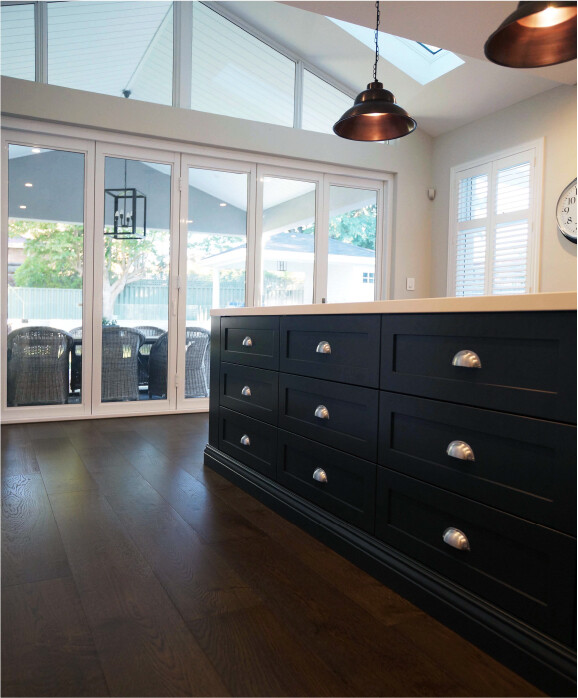 Lifetime Wear Warranty
Milton Lane Timber is sold with a lifetime residential wear warranty covering wear through of the coated surface (to the sub-ply layers) in accordance with the conditions listed below.
All care and maintenance guidelines should be followed at all times (care & maintenance guidelines available on our website).
A minimum of 5% of the floor area must have worn through to evoke this warranty.
What is covered?
All warranty periods commence from the date of purchase.
This warranty is offered to the original purchaser and is not transferable unless, in the case that a builder or developer purchases the flooring.
In this case, the first owner of the property 12 months after purchase of the flooring will be entitled to full cover under this warranty.
What is not covered?
Water or liquid damage from any source (moisture ingress from any source into the board).
Scratches, stains or indentations of any type are also not covered by this warranty (see our care guidelines for prevention).
Wear or structural deformation that may be associated with improper installation / improper maintenance / commercial settings.
The instance of surface cracks (surface splits), gloss variation between boards, colour variation between boards or natural features including gum veins, knots, insect trails etc. are considered a natural part of timber flooring and are therefore excluded from this warranty.
Changes in humidity can result in board seperation in cold/dry seasons and although rare, is a normal occurance with natural timber.
Damage, intentional or accidental, caused by abuse, misuse, stiletto heels, dragged objects, heavy furniture, sand, stones, castor wheels, dropped items are not covered. Refer again to our care guidelines.
Colour changes associate with direct UV light exposure are natural occurances in timber and are not covered.
Material costs of replacement boards/trims if required are covered. Re-painting, removal of fixtures or furniture, accommodation, labour and any other costs are specifically excluded from this warranty.