Genuine timber is the most popular and highly desirable type of flooring on the market and it has been this way for hundreds of years.
Not only does it feel great underfoot, the natural grain, character and natural energy of timber gives you a floor to be proud of.
Timber is a real asset which adds a lifetime of value for you and future buyers.
However often what we desire most comes at a higher price.
As a result, alternatives have been invented to try mimic the physical texture, feeling and visuals of real timber.
Genuine timber is more expensive than today's faux alternatives, but by how much?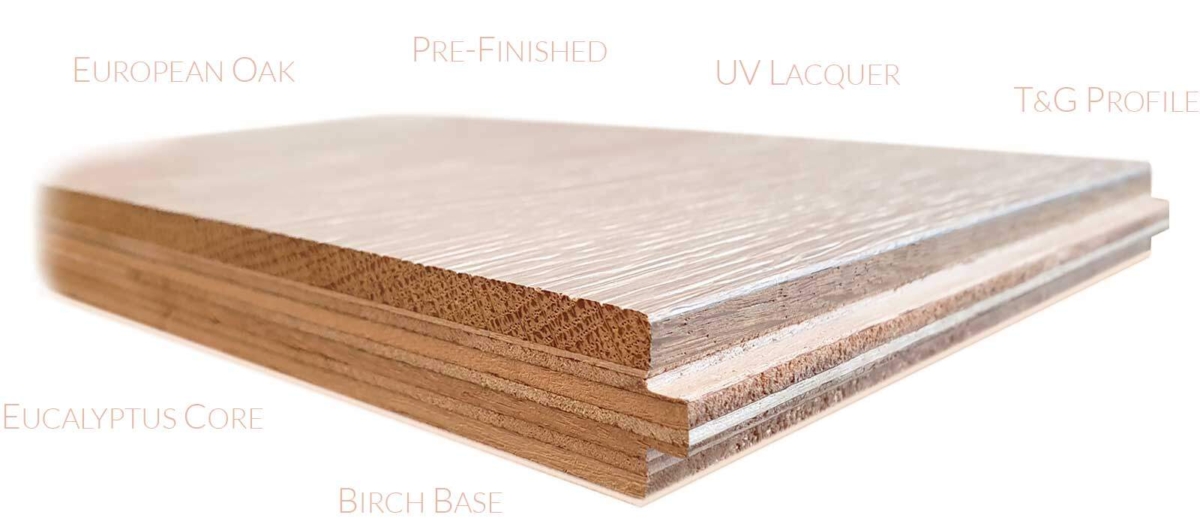 Made to look like timber, Laminate is simply a digital photo of timber over MDF.
Popular due to it's low price, but equally unpopular due to the care required to prevent water damage.
MDF being a porous softwood, means a hint of moisture getting between the MDF plank joins will cause the planks to swell.
This damage can result in the buckling of your floor from the resulting expansion of the planks and causes an unsightly raised surface where the water has cause expansion of the MDF, lifting and compromising the printed surface.
Forgetting one day to close a window when it rains, or if you have pets or kids leaving puddles around the home is not an option.
The potential for permanent damage and costly replacement in the event of moisture, often needs to be weighed against these initial cost savings.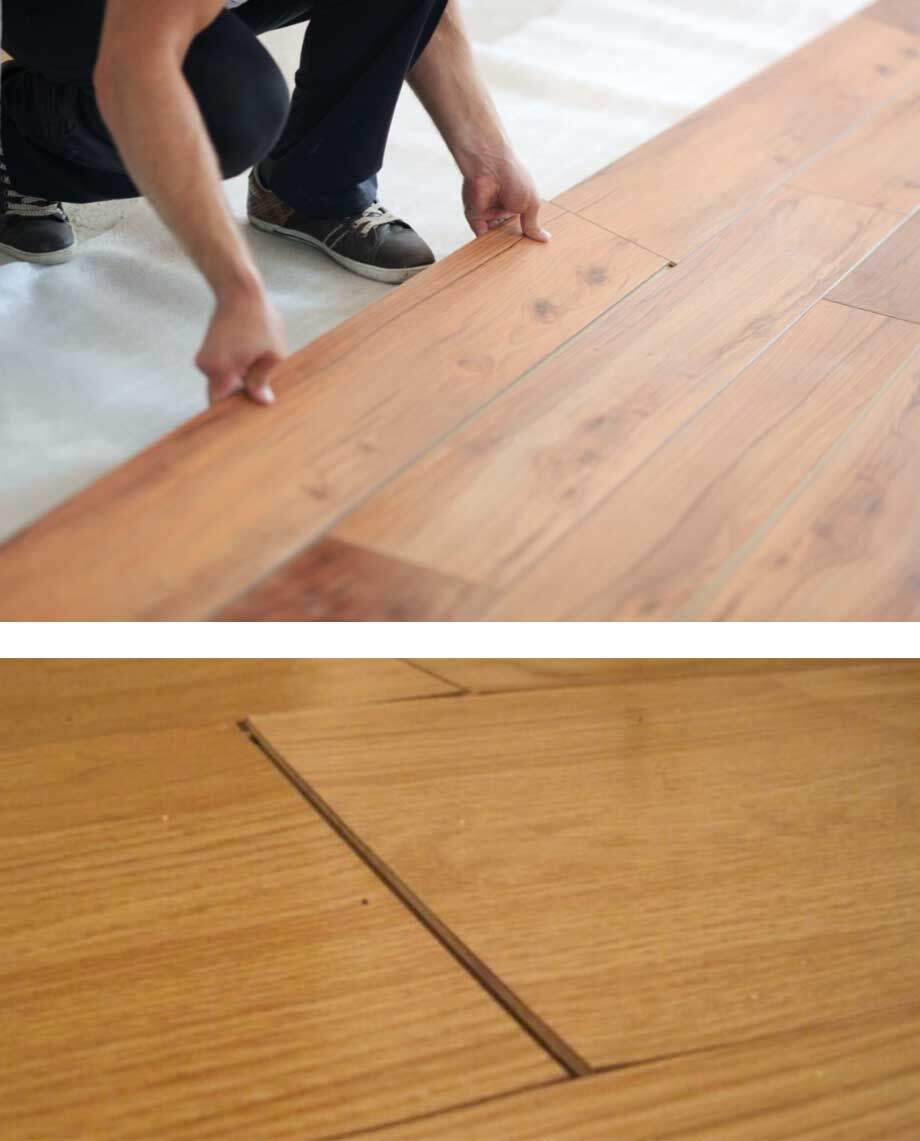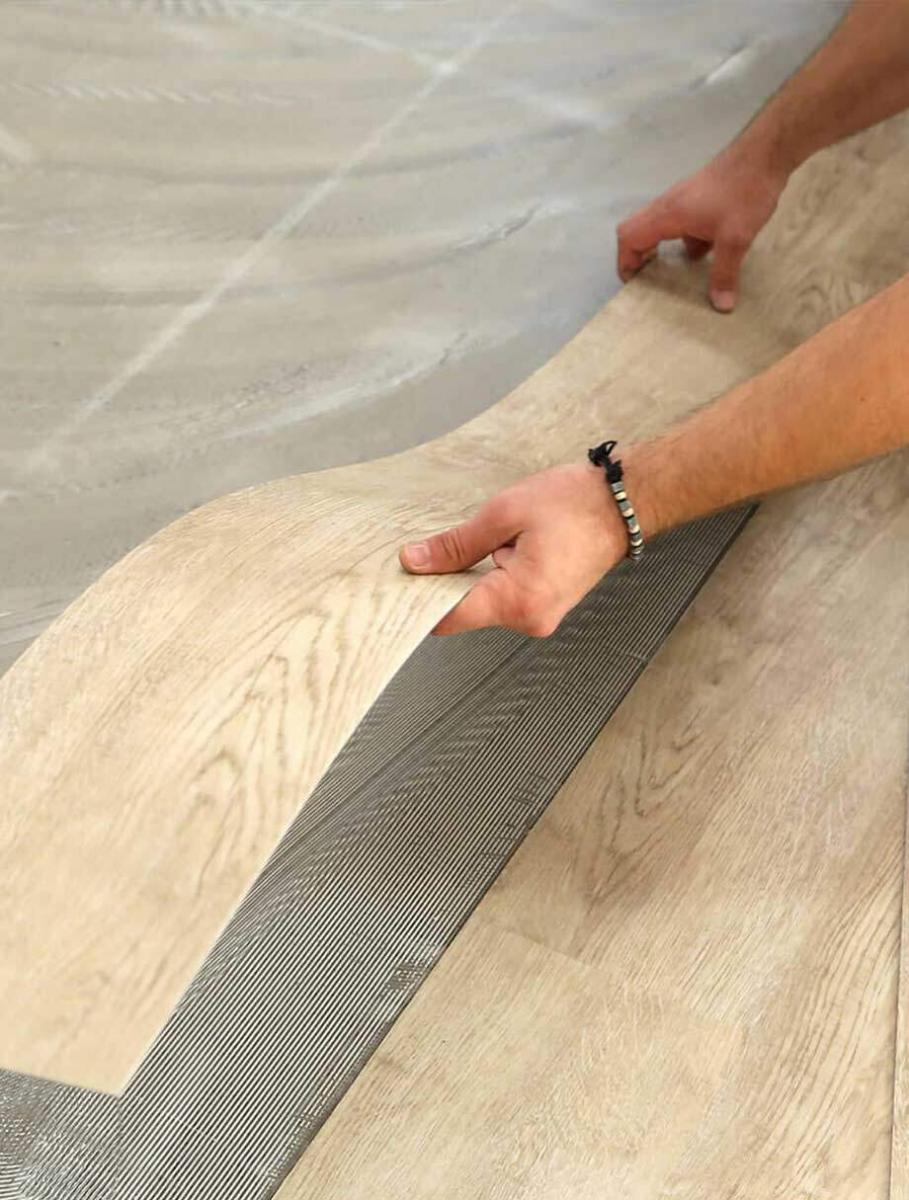 Like laminate, vinyl (hybrid) is also a digital photo placed over a substrate, however the substrate is vinyl which is popular due to its waterproof properties and scratch resistant top surface.
Hybrid is an upgrade from typical vinyl planks, usually being around 7mm in thickness, vs a very thin 2-3mm using a traditional vinyl.
It is a rugged product at a higher price point and is a good alternative compared to Laminate if you are on a budget.
The downside is a hard feeling underfoot and an unnatural gloss due to the vinyl plastic, which you can see when light shines across it.
Vinyl is a plastic composite and is non-renewable so is not the best choice for the planet.
It is important to ensure your sub-floor is completely smooth, clean and flat as thinner hybrids can transmit imperfections of the sub-floor though to the top surface which can then be felt under foot.
Being a faux timber, it can display a 'repeated' pattern in the timber. It is important to ensure when laying these planks, be careful to keep any identical planks distant from each other.
Hybrid Vinyl is easy to lay with a click-lock connection and underlay attached to the bottom of the planks.
A very good solution in high traffic commercial settings.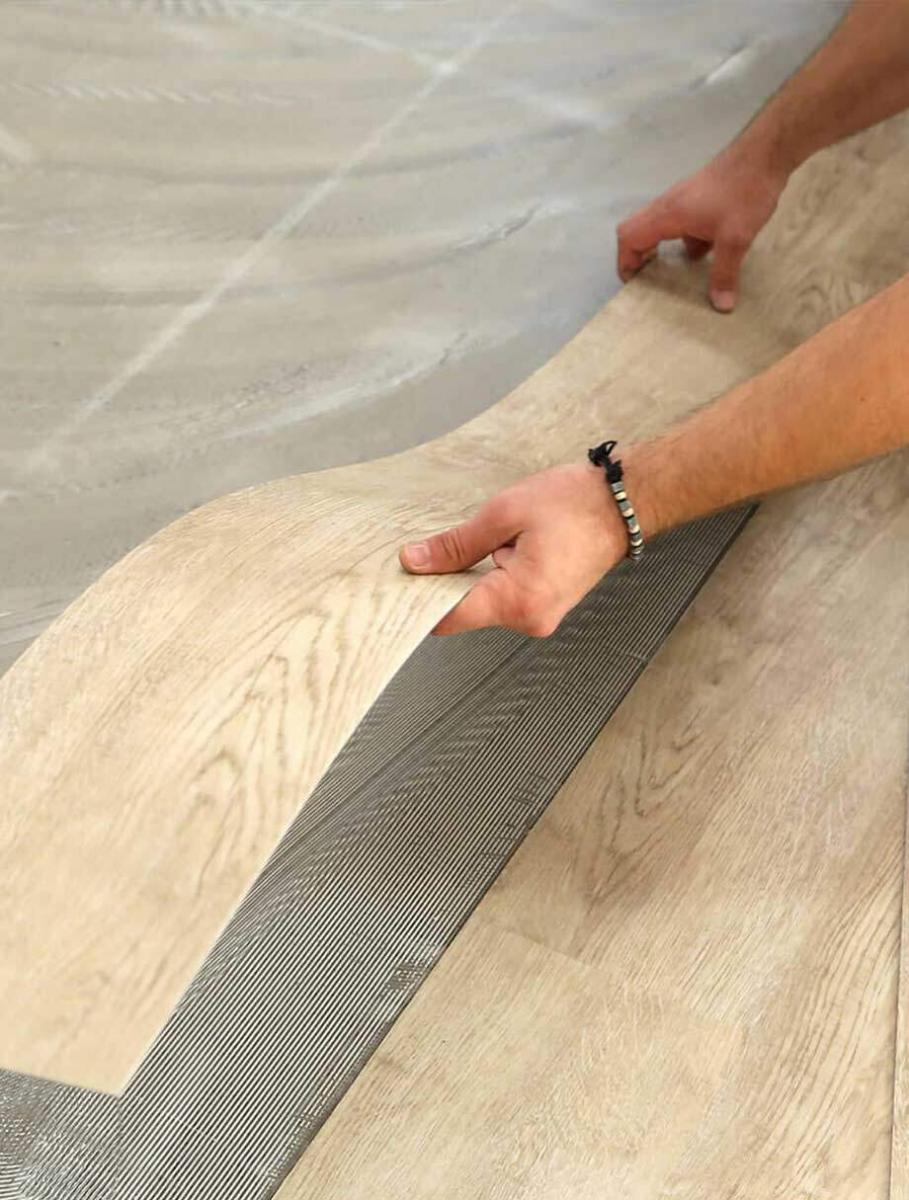 As the name suggests, it is a solid plank of timber from top to bottom.
The upside is it is genuine timber that exhibits all the amazing properties of the real thing.
The downsides however include it cannot be laid by floating it. So unless you have carpentry experience, the costs of professional installation, staining, then sealing need to be considered, and can bring the installed cost to between $120 – $200+ per m².
Variable finish can also be a problem as you see in your mind as being the final look is not always aligned with your installer and dissappointment with the final result is a risk.
Environmentally, solid timber is better than hybrid vinyl, but consumes much more natural resource than Engineered Timber.
Solid timber will also move, twist and bow over time with changes in humidity and temperature, hence the beauty you see when initially installed is not always as perfect after years of natural expansion and contraction within the timber.
Planks have a limited width (usually 85 – 130mm).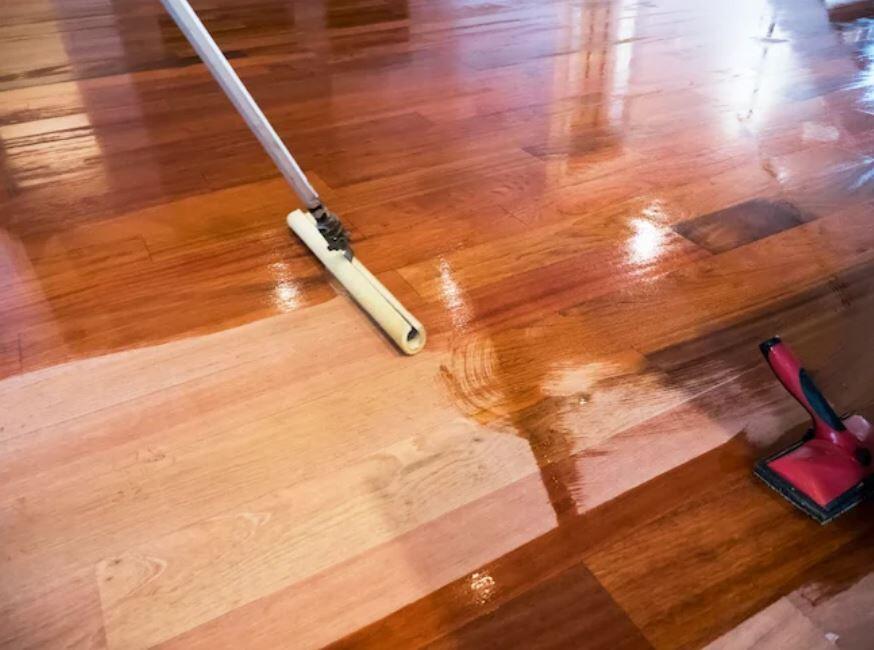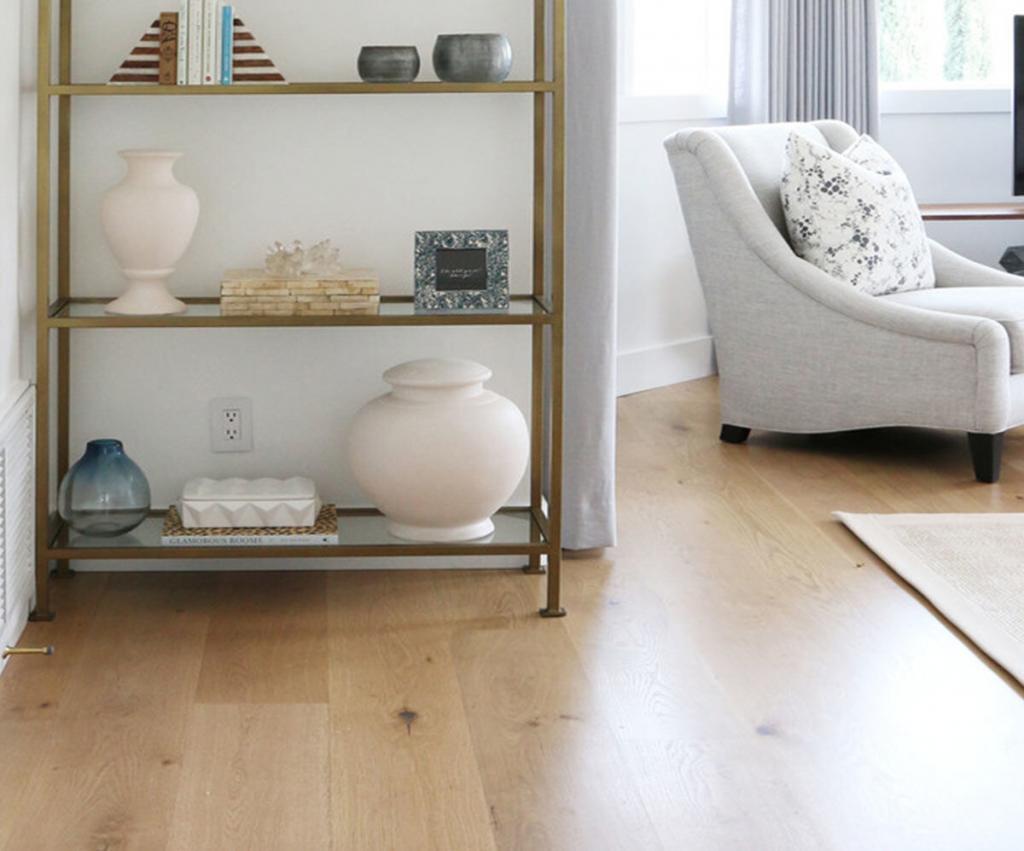 Engineered timber was developed to improve on the negative properties discussed above which are inherent in a 100% solid timber plank.
It is also 'pre-finished' which removes the need for staining and sealing in the home, after installation.
Boards are pre-finished in the factory, so what you see is what you get and there are no surprises.
Prefinishing also allows you to move in straight away with no additional post installation costs or waiting times.
The ease of installation and ability to float the planks also means anyone can install the floors. You just need to know how to use a drop saw and bottle of PVA glue. If you are not so handy, your local carpenter can easily do it for you.
A 4mm veneer will last you 60 years, while a 6mm can last up to 100 years if cared for properly, equal to that of a solid timber plank.
Read more on… What is Engineered Timber Flooring?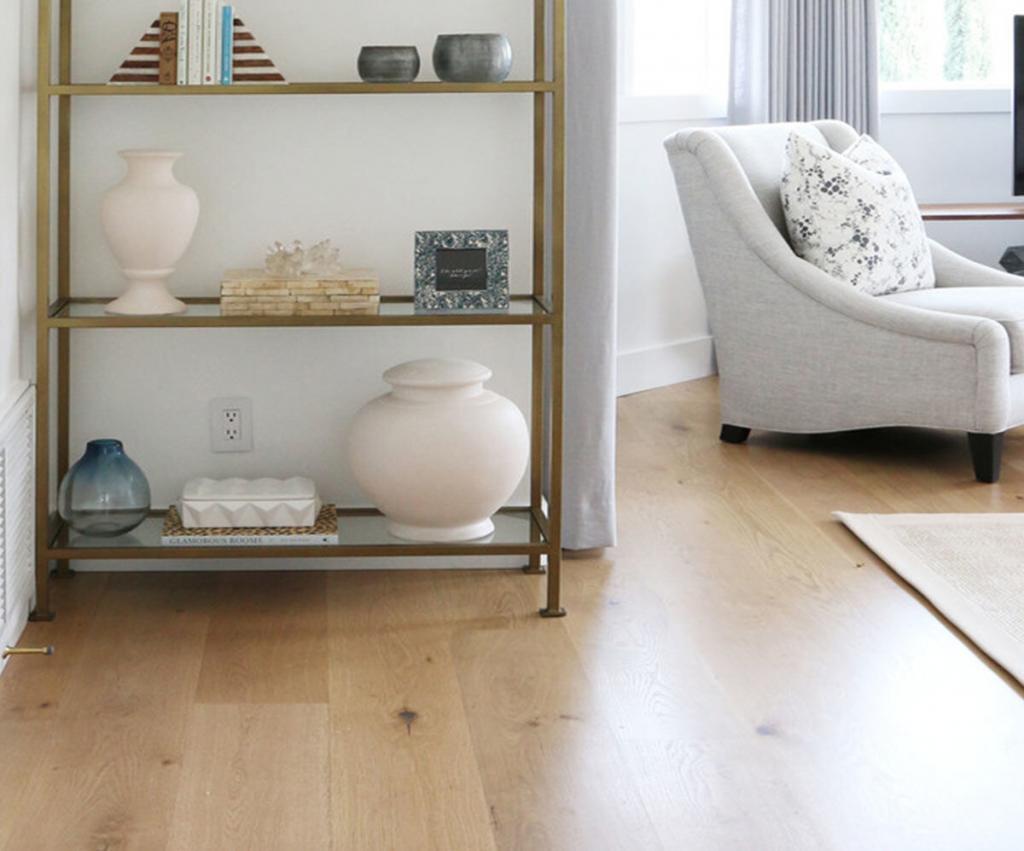 Engineered Timber in Australia
In April 2020, we conducted a thorough analysis of all main suppliers of Engineered Timber to Australian consumers and the building industy.
* We have excluded the company names out of respect.
Noting, the price of an engineered timber plank depends mainly on the solid veneer thickness and plank width.
The most expensive component is the solid oak surface.
The wider the plank, the more expensive and the older the plantation oak.
300mm wide planks (by Milton Lane) have been in plantation for 30 years before harvest to generate such width.
| | | | | |
| --- | --- | --- | --- | --- |
| Company | Specification | Timber Grade | Supply Region | Price per m² |
| | Thickness/Veneer/Width/Length | Select/Natural/Rustic | | GST Inc. |
| Company 1 | 15/4/190/1900mm | Natural | VIC/NSW/QLD | $96 |
| | 20/6/220/2200mm | Natural | | $135 |
| Company 2 | 12/3/160/1900mm | Natural | Large Supplier (Australia Wide) | $78 |
| | 21/6/220/2200mm | Natural | | $119 |
| Company 3 | 12/2/190/1830mm | Rustic | Sunshine Coast, Brisbane, Gold Coast | $82.50 |
| | 15/4/190/1830mm | Rustic | | $99 |
| | 21/6/260/2200mm | Natural | | $143 |
| | 21/5/Mixed Width/Mixed Length | Rustic | | $220+ |
| Company 4 | 12/2/190/1900mm | Natural | Sunshine Coast, QLD | $70 |
| | 14/3/190/1900mm | Natural | | $83 |
| Company 5 | 14/2/190/1900mm | Natural | Sydney, NSW | $67 |
| | 15/4/190/1900mm | Natural | | $88 |
| | 20/6/220/2200mm | Natural | | $115 |
| Company 6 | 15/4/190/1900mm | Natural | Waterloo, NSW | $93.50 |
| | 20/6/220/2200mm | Natural | | $121 |
| Company 7 | 16/4/190/1900mm | Natural | Brisbane & Gold Coast | $93.50 |
| Company 8 | 15/4/189/2200mm | Natural | Syd, Melb, Bris, Perth, New York | $128.70 |
| Company 9 | 12/2/190/2200mm | Natural | Gold Coast, QLD | $77 |
| Company 10 | 12/2/190/1900mm | Natural | Perth, WA | $56 (builders price) |
| | 15/4/220/2200 | Rustic | | $84 (builders price) |
| Company 10 | 15/4/190/1900mm | Natural | VIC & NSW | $115.50 |
| | 15/4/260/2200 | Natural | | $137.50 |
| | 20/6/260/2900 | Natural | | $181.50 |
| Company 11 | 14/3/190/1900mm | Natural | South Sydney | $77 |
| | 14/3 Chevron Parquet | Natural | | $93 |
| Milton Lane | 15/4/220/2200mm | Natural | Australia Wide Delivery | $89 |
| | 20/6/300/2200mm | Natural | | $119 |
| | 15/4mm (Herringbone) | Natural | | $99 |
| | 15/4mm (Chevron) | Natural | | $99 |
| | 15/4/220/2200mm | Select | | $99 |
| | 15/3/190/2200mm | Select | | $99 |
| | | | | |
Flooring selection is a balance between cost, longevity, visual appeal, future appeal (re-sale value) and environmental considerations.
The cost of a real timber floor, while initially higher, is an asset which adds value and lasts a lifetime.
Your floors are one of the most important asthetic features of your design and having genuine timber feeds all other aspects of your interior design.
It is tempting to try to emulate real timber due to it's cost saving, but it can be a false economy that can result in higher costs and stress in the long run.
We are biased of course, but we chose to supply only engineered timber as it is the most desirable, eco-friendly and most stunning natural choice in flooring with the highest level of satisfaction for customers.