Engineered timber flooring is simply, hardwood timber bonded over high quality plywood.
On first hearing the term 'engineered' timber, you may assumeit is a faux product (aka. Laminate & Vinyl).
However, it is a 100% solid timber, with a base that is more stable.
It was developed to solve stability issues that plague solid timber flooring.
These stability issues include… cupping, warping, twisting, contraction & expansion.
The life of an engineered plank is the same as a solid plank (for 4mm or thicker veneers), but it has a very long list of additonal advantages in comparison to a solid timber plank.
Engineered timber will look the way it did when it was first installed and does not become a liability over time due to movement.
It is also the preferred flooring choice for high end developments, new builds & renovations.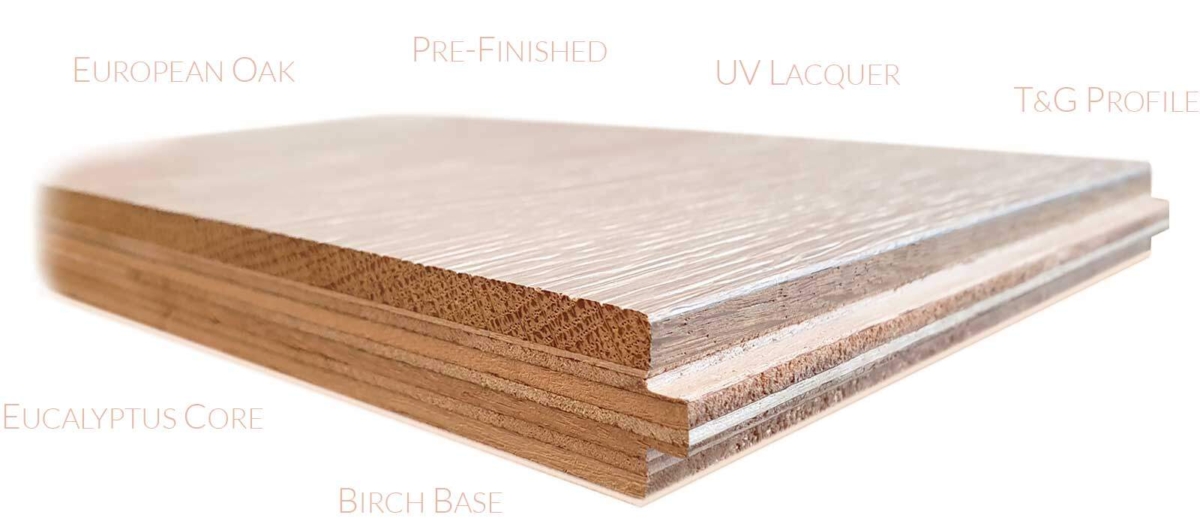 How is Engineered Timber made?
There are two ways to construct engineered timber.
Multi-layer or Three-layer.
With seasonal changes of humidity and temperature, a timber floorboard will attempt to expand or contract.
The base layers acts as a stable foundation with multiple sheets of hardwood bonded at 90 degrees to each other to counter-act these forces.
The wood fibres are stronger in the length direction than in the width direction and support each other to restrict any movement.
The result is a stable board that is less prone to movement in all directions.
Over this foundation, the solid hardwood 'veneer' or 'wear layer' is bonded.
This construction method is called 'multilayer' engineered timber.
The multilayer construction is the latest evolution in engineered timber and is the gold standard.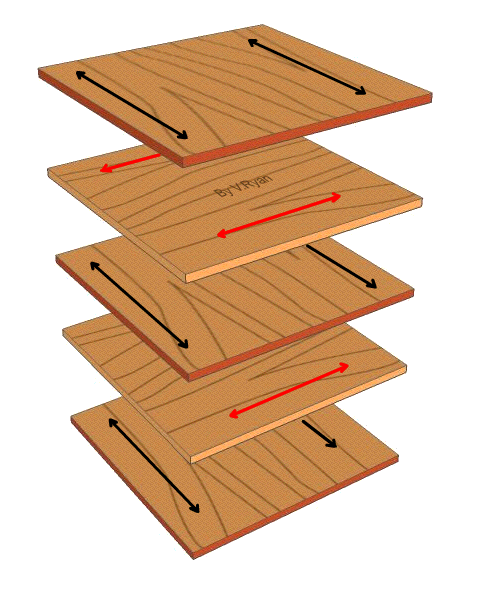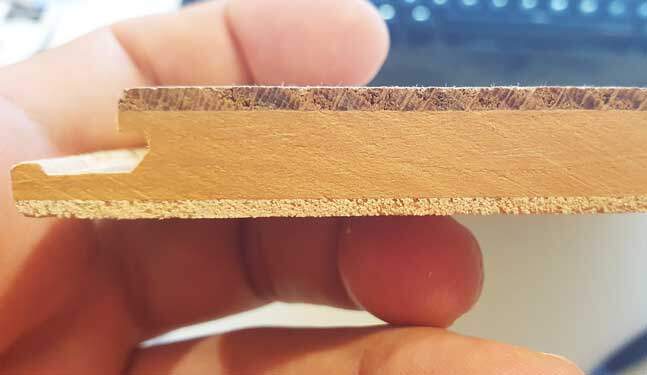 An older construction method, which is typically a solid veneer over a solid core, with another solid veneer as the base.
The stability is better than solid timber. However, is uses only 3 layers, all of which align in the same length direction (less stability than multilayer).
It also costs a lot more as you have a layer of solid oak on both the top and bottom of the board.
AND, it consumes twice as many slower growing oak trees compared to multilayer.
Hence is rarely used or supplied.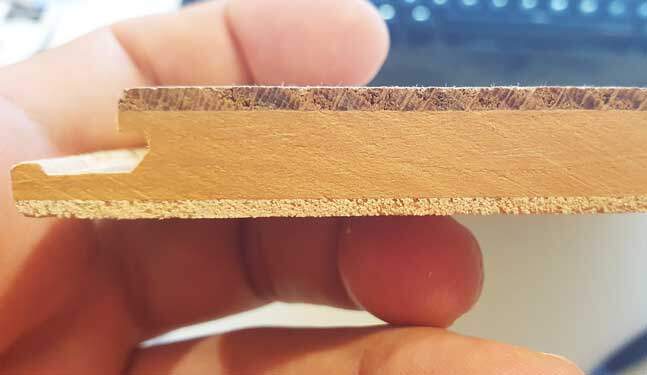 Although you still need to have expansion gaps around the perimeter of your floor (and fixed objects). The long-term movement issues that develop with solid floors have been resolved using an engineered timber.
Most of the time, an engineered plank moves very little, if at all, however expansion spaces are still necessary to be conservative and protect your investment.
You will still need to mop spills. This is to ensure standing water does not make its way in between boards and under the floor.
However, if you use a PVA that is waterproof to connect the planks. This will seal the floor and prevent any standing water getting under the floor.
When seasons change, you can be confident your floors will maintain their integrity AND look as good as the day they were installed.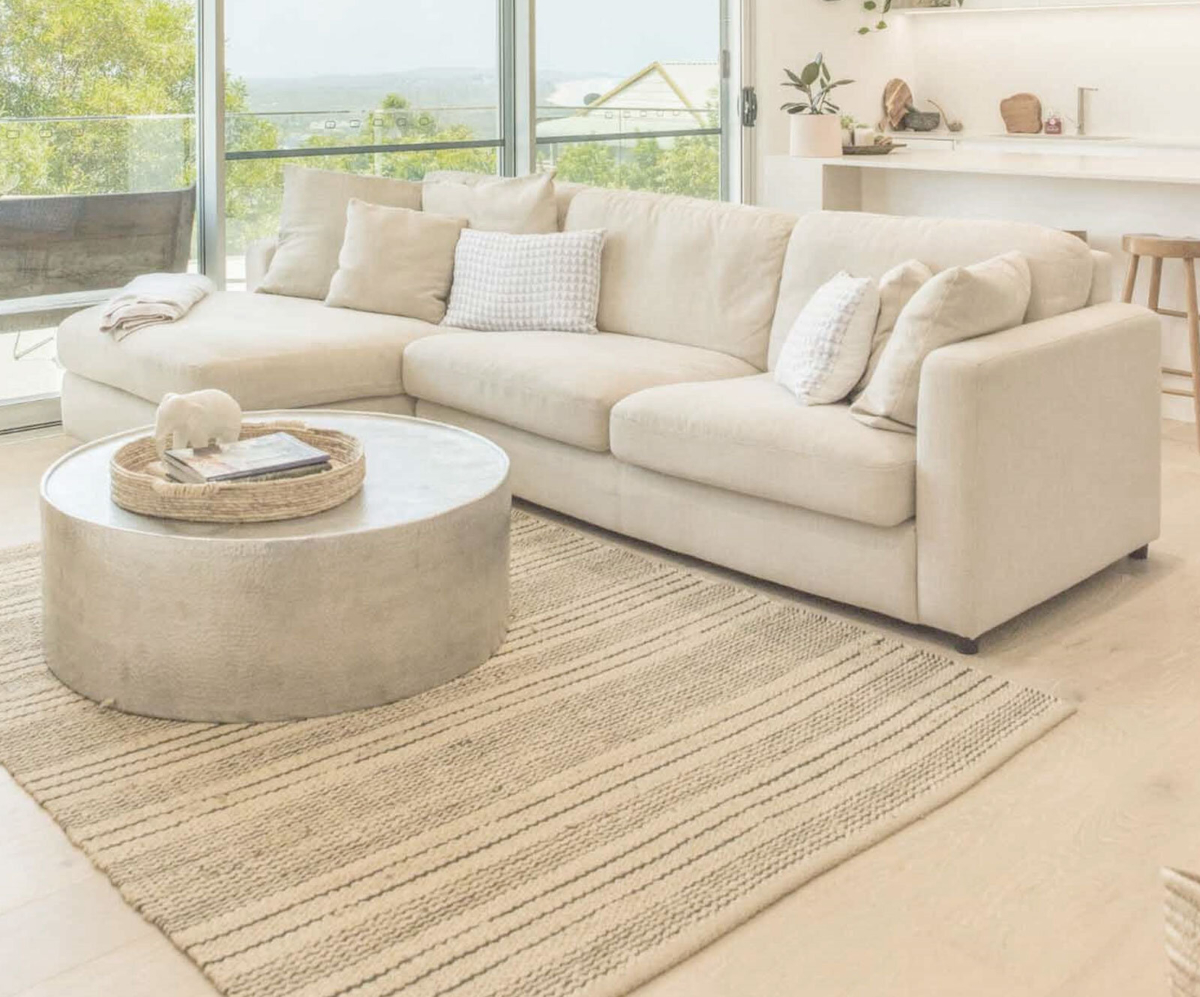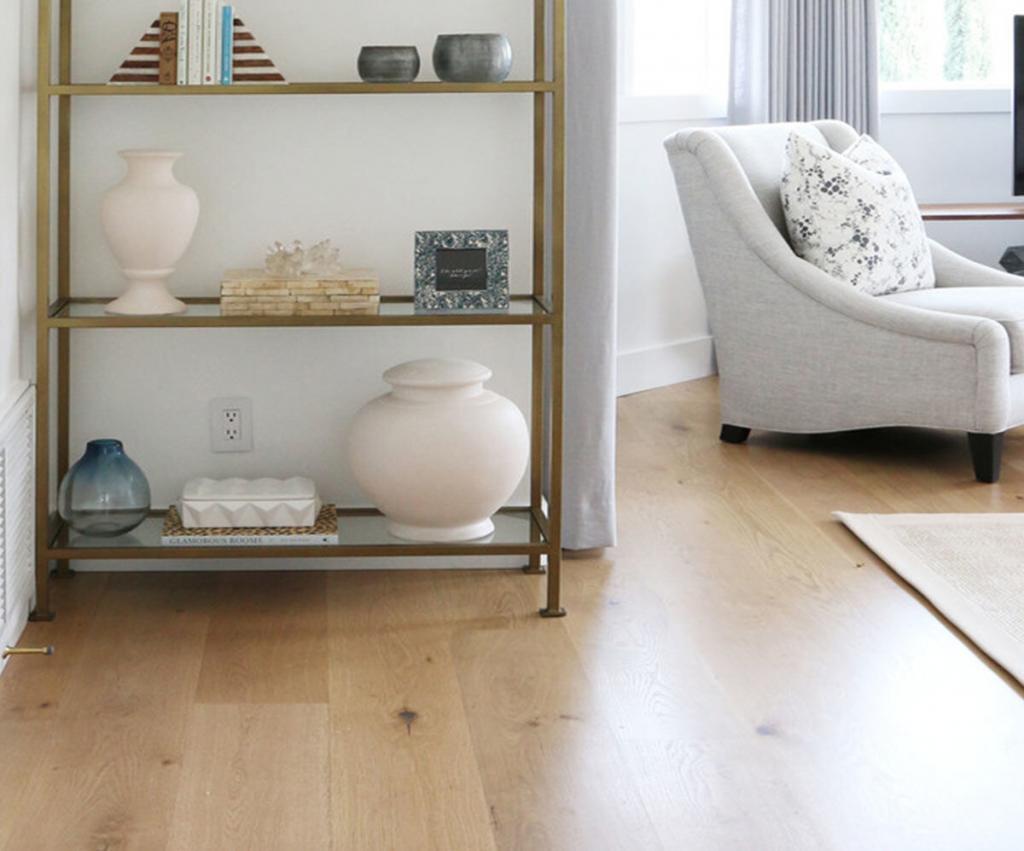 Increased stability allowed for wider boards.
Boards are now available at impressive widths.
The most common widths being 190mm – 220mm.
Milton Lane produces a 220mm 'Wide' plank and also in a 300mm 'Ultrawide'.
Wider boards also make a room look larger than it is and give you the full picture of a trees character in 1 plank, which is simply stunning.
Wider boards are also much quicker to install as there is more floor area covered by each plank.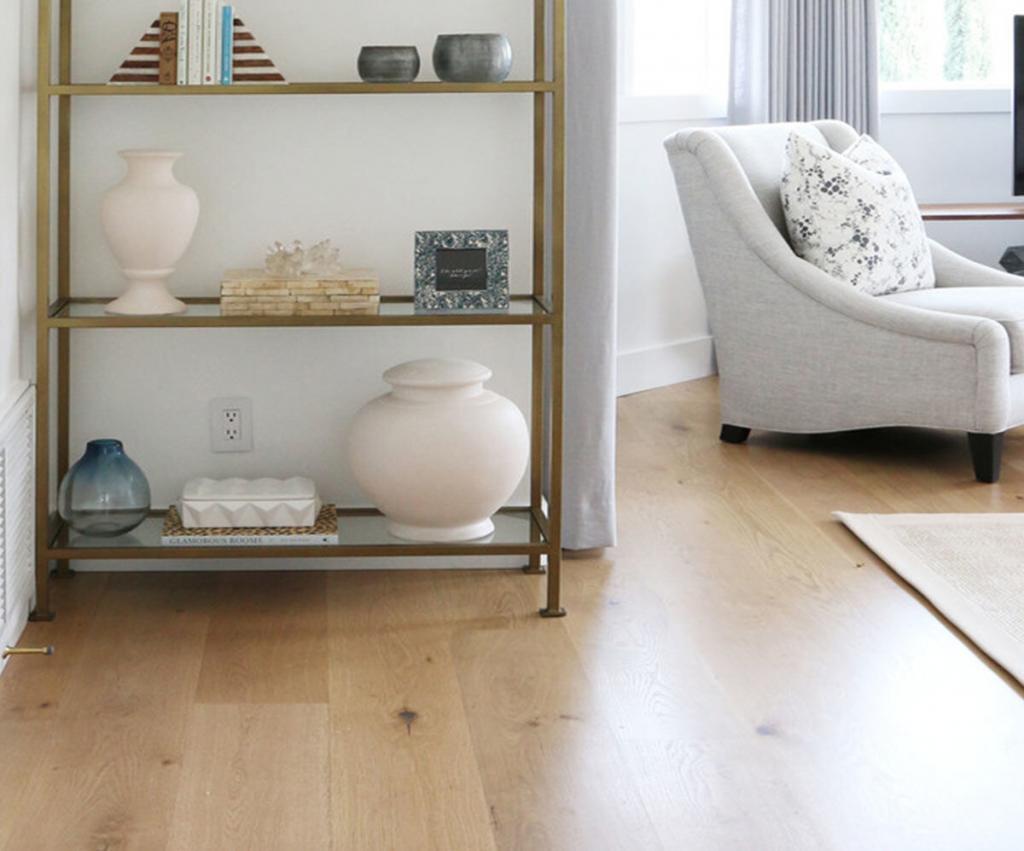 Traditionally, you would install your timber floors and then applying a stain and sealer.
Manufacturers have now developed machines to automatically apply these, giving consistent results.
This process saves the expensive and highly skilled labour having to finish 'raw' floors in your home.
Pre-finished Advantages
Quick Installation
Cheaper
Low maintenance
Use Immediately after Installation
Bevelled Edges
Less Glossy
More Natural Finish 
The old process of finishing once laid has some downsides.
Unfinished Disadvantages
A slower installation processes.
Curing time.
Wait for smell/fumes need to fade.
Lack of natural texture due to the sealer/hardener topcoat filling in the natural wood grain.
Floors can look overly glossy and lifeless.
Edge bevel cannot be applied to an unfinished board. Resulting in a loss in contrast between -planks.
Square edged timber is required so the stain doesn't collect in the in the bevel. The result is a 'flat' looking floor (like a basketball court).
There is an element of risk not getting the result you have dreamed of as you are reliant on the skill of the contractor finishing the floor.
Despite the downsides, we do still offer unfinished 'raw' planks for clients that have a desire to finish their floor in this way. Just be aware of the challenges.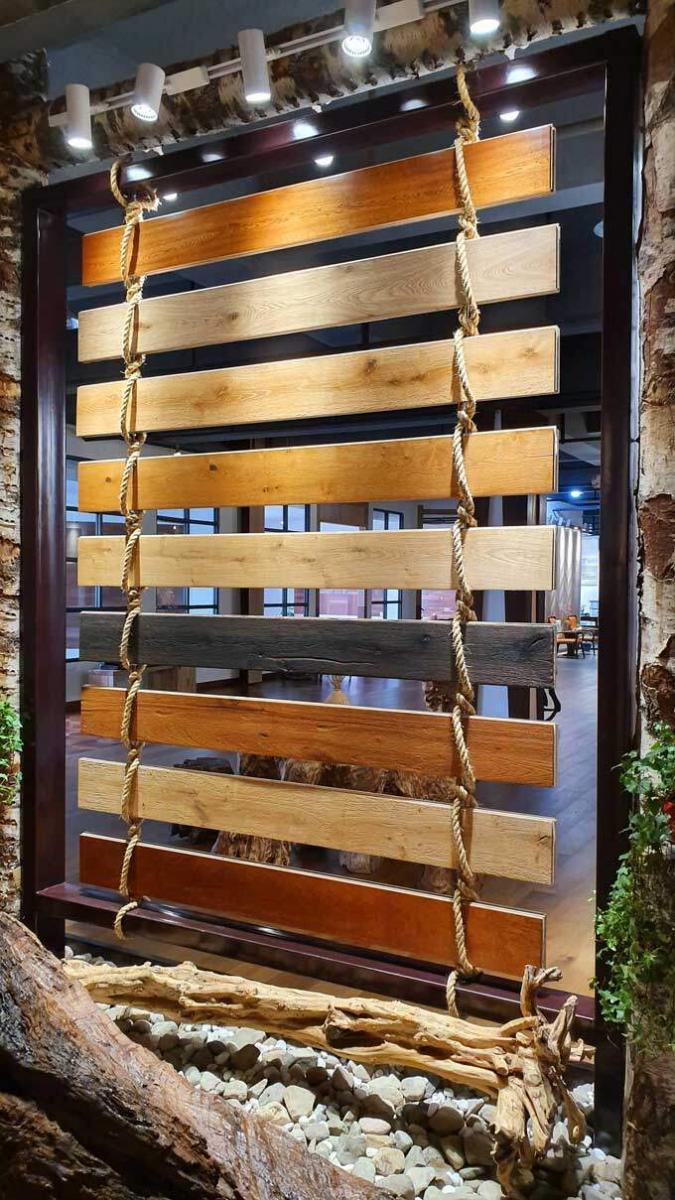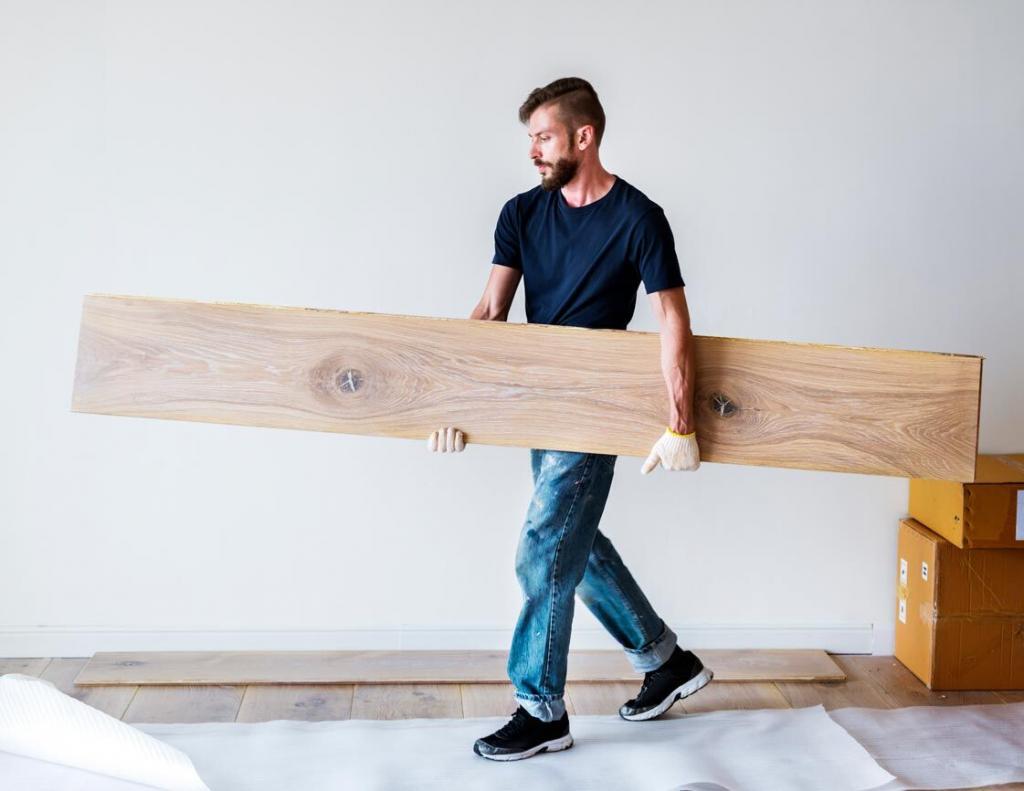 Installing engineered flooring is an easy process when using the floating floor method.
View our Timber Flooring Installation Guide (Floating Floor) for more detail.
Direct stick method can add some complexity; however, it is not a difficult task if you are a 'capable' person.
View our Timber flooring installation guide (Glue Down) for more detail.
Secrete nailing is the final installation method and is a process of nailing each plank to a timber sub-floor using a specialised 'secret' nail gun.
View our Timber Flooring Installation Guide (Nail Down) for more detail.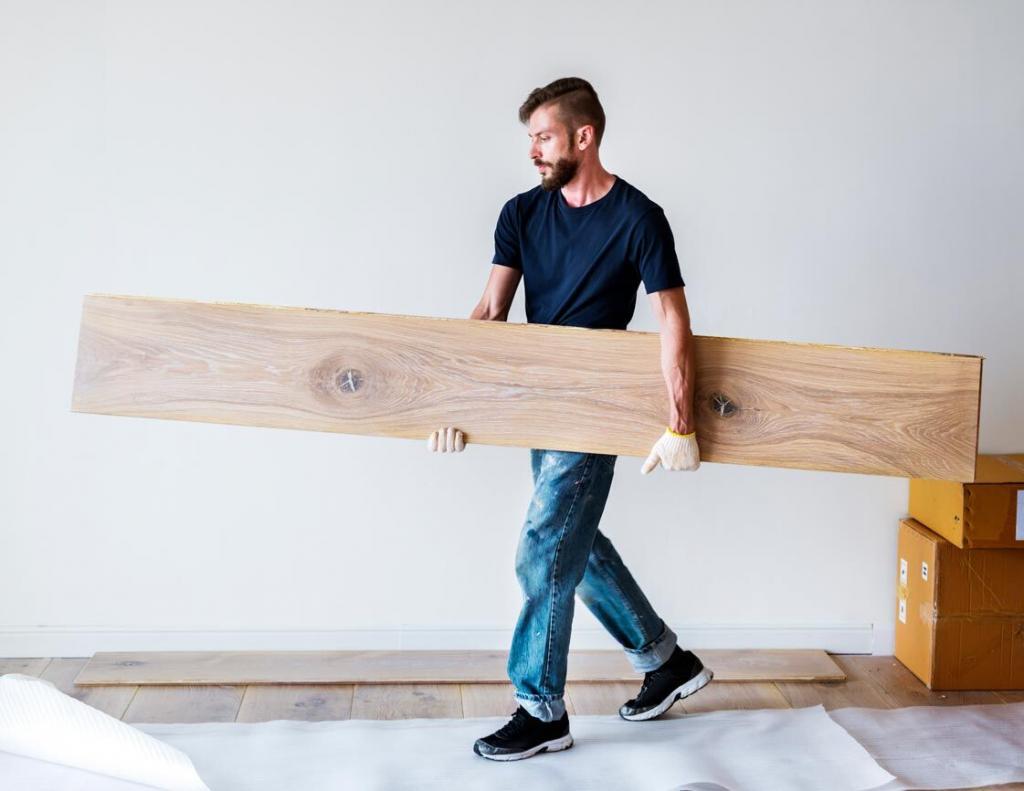 A pre-finished floorboard means much lower costs for you and enables DIY installation by an 'unskilled' person.
If DIY installation is not your thing, professional installers (licensed carpenters) can install for you at a fraction of the cost of solid flooring due to the ease of installation.
Just ensure you ask the carpenter installing whether they have experience installing and ask them to provide some evidence they are competent to do so (ask for photos of previous jobs or references/reviews).
Also ensure they have access to, or you provide them with, the manufacturers installation manuals to ensure they are following procedure (ie. prescribed expansion spaces and acclimation).
Parquetry flooring (Chevron & Herringbone), do require additional tools and experience. We highly recommend a professional installer be called upon in this situation.
It is typically thought that a solid floor will outlast an engineered floor due to the amount of re-sands (and re-coating) you can do.
While this is true for a 1 – 3mm veneer… a 4mm – 6mm veneer can achieve the same amount of re-sanding as its solid counterpart.
Any timber above the 'tongue' of both solid and engineered is defined as the serviceable life of the flooring (aka. the wear layer)
This means even for a solid floor, it has its own 'veneer' of sorts.
Once you sand down to the level of the tongue, the floor needs to be replaced.
This renders the solid wood below this level as wasted material and hence this should instead be constructed of multi-layer plywood to improve the boards stability.
Milton Lane only supplies the highest quality 4mm and 6mm wear layers.
As you will see to the left, a 6mm veneer has the same thickness as this high end, 19mm solid timber plank.
How long does engineered timber last?
6mm veneer = 4 – 5 re-sands = 80 – 100 year life
4mm veneer = 2 – 3 re-sands = 40 – 60 year life
2mm veneer = 1 re-sand (carefully) = 40 year life
# Estimates based on residential use and adequate care (regular sweeping, soft pads under chairs, etc).
Tongue & Groove VS Click-lock
Click lock was invented to help speed up the installation process and involves no glue.
Tongue and groove installation involves applying PVA glue along the groove of the plank to secure the boards together (floating method).
At Milton Lane, we only use a Tongue & Groove connection due to its stronger bond and reduced likelihood of loose joints (resulting in squeaking).
Click lock profiles need precise milling to enable a tight join.
Any defect in its profile results in boards not pulling the adjacent board in tight.
Hence, we personally find the additional seconds applying PVA to the groove of a T&G plank a worthwhile investment.
Applying PVA to the groove of a plank typically takes 5-10 seconds and is an easy tap into the adjacent board.
Click lock eliminates this need for PVA.
However, can take just as long to line up and 'lever' the profiles together; ensuring there no misfit when pushing the board down into place.
If this profile is not fitted correctly when pushing down on the board, this can damage the profile and render one or both boards as unusable or non-performing as the strength of the join is now weak.
A T&G profile ensures quality of installation and peace of mind your investment will not easily click or squeak.
Milton Lane by default, supplies a T&G connection.
Although we don't recommend it, if you do prefer a click lock board, we can supply this for you.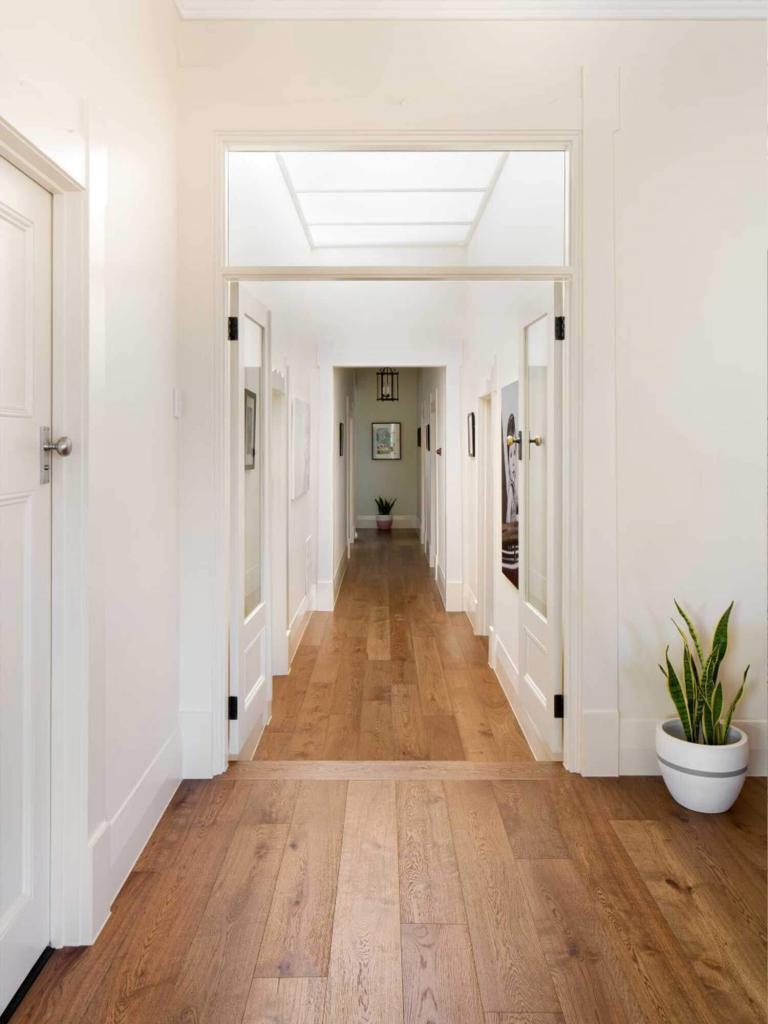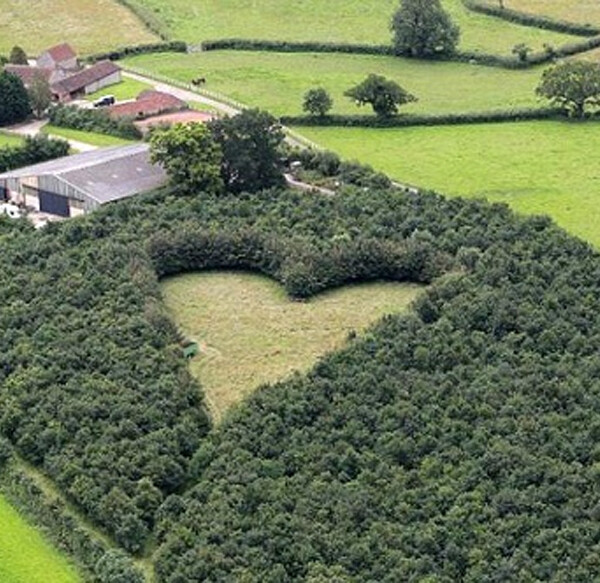 Environmentally Responsible
Solid timber is made up of a full thickness layer of hardwood that is sourced from a slow growing plantation tree.
Engineered uses 70-80% less of this timber.
The plywood base, accounts for 70-80% of the boards volume and is produced from faster growing and plentiful, plantation trees.
As a result, it is a far better choice when considering the environment.
Ensure what you are choosing is FSC certified (responsibly sourced, non-wild, plantation timber).
From a Milton Lane standpoint, we go one step further and re-plant the equivalent number of wild trees for every plantation tree used in the production of your flooring (in partnership with 'Tree Nation').
We think it is essential using plantation trees, however adding wild trees back into the environment goes above and beyond only re-planting the plantation farms.
# We are the only flooring company in Australia willing to put the environment high on our list of priorities and we hope other companies can follow our lead.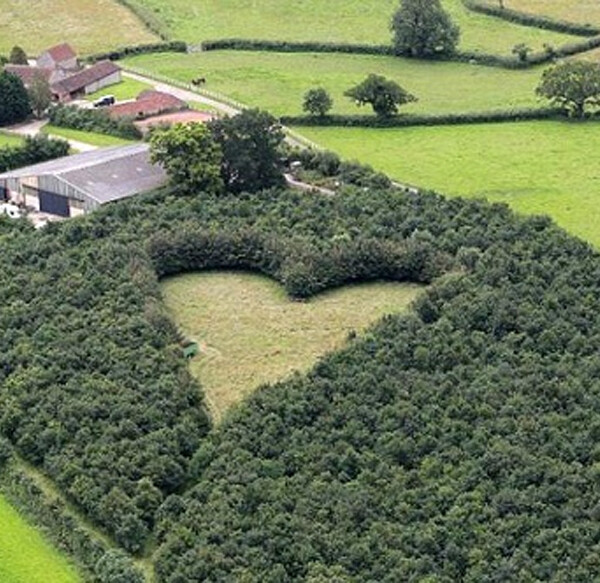 Engineered flooring is generally more expensive than solid timber.
We have a *hash* on this being a negative as a higher price is applicable only to initial product cost.
When you consider…
Reduced installation costs
Quicker installation time (pre-finished)
Far superior long-term reliability
Engineered timber comes out on top in final dollar terms.
With respect to alternative flooring options and false timbers.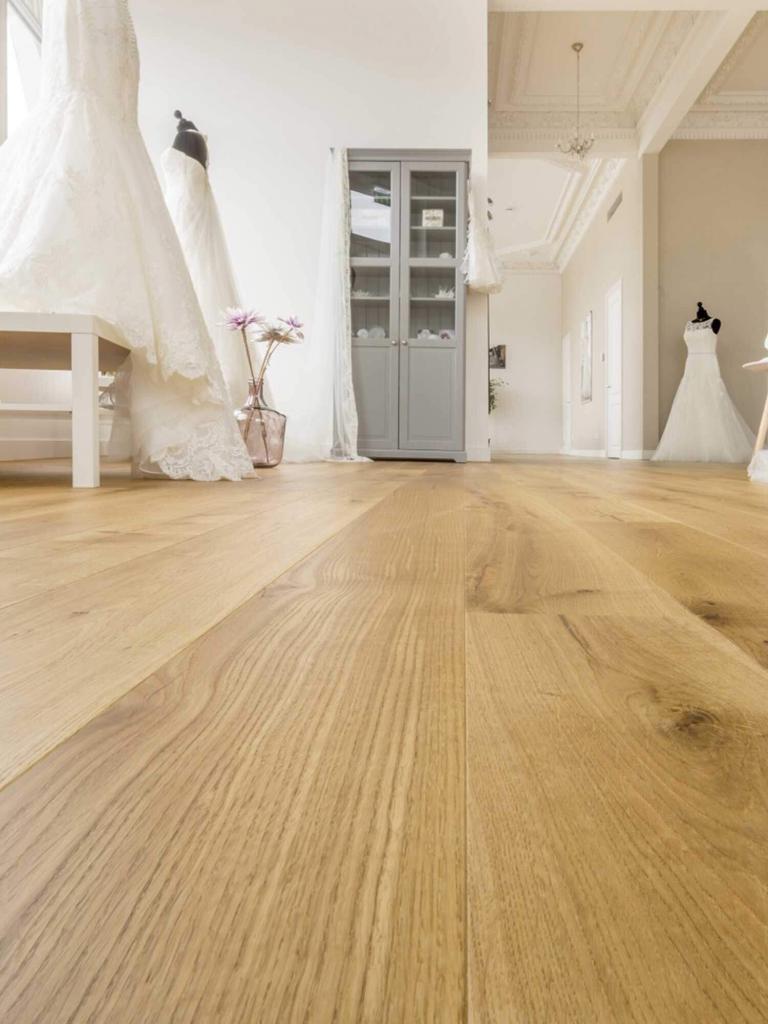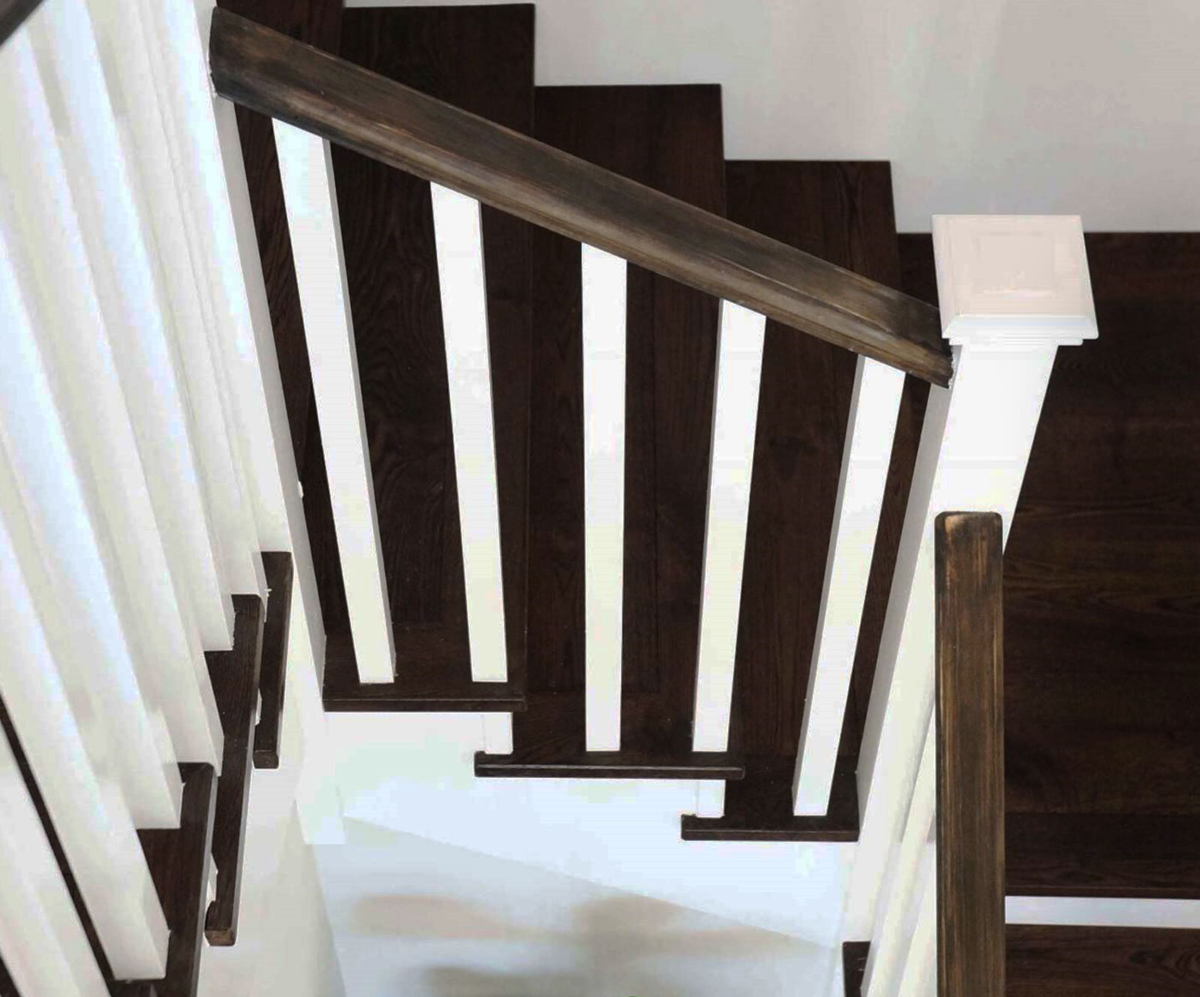 It is solely dependent on the veneer thickness you choose.
If you choose 1-3mm veneer, you will have a lower service life than solid timber.
Milton Lane only produces 4 – 6mm veneers, so will last as long if not longer than solid timber.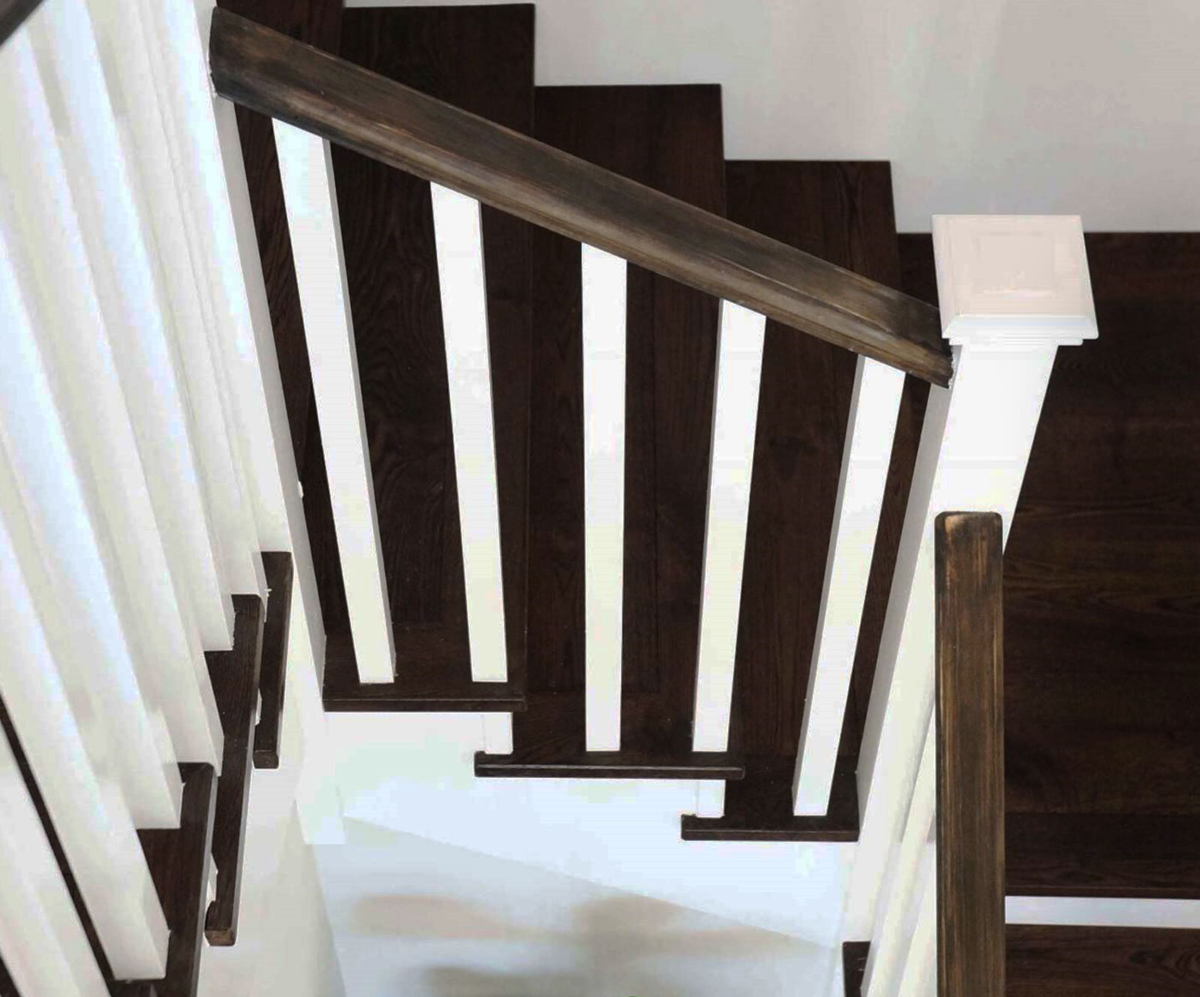 Variable Quality Finish *
Like any product, there are many manufacturers and suppliers of engineered timber flooring.
However, manufactures and brands can save a lot of money on production low quality and poorly applied coatings are used.
You MUST order samples and check…
1. The topcoat (UV Lacquer) is sufficiently applied and has more than 99% protective coverage (some deeper grain, can be missed in the process, however it is not in contact with foot traffic so this is okay).
2. The topcoat (UV lacquer) is not so thick, as it loses its natural timber properties and begins to look like a laminate or vinyl.
3. The veneer is conversely not so 'dry' that to touch it feels like you will get splinters.
* At Milton Lane, we use 'Teknos-Treffert'. Made in Germany and the world's leading brand of timber stain and UV lacquer.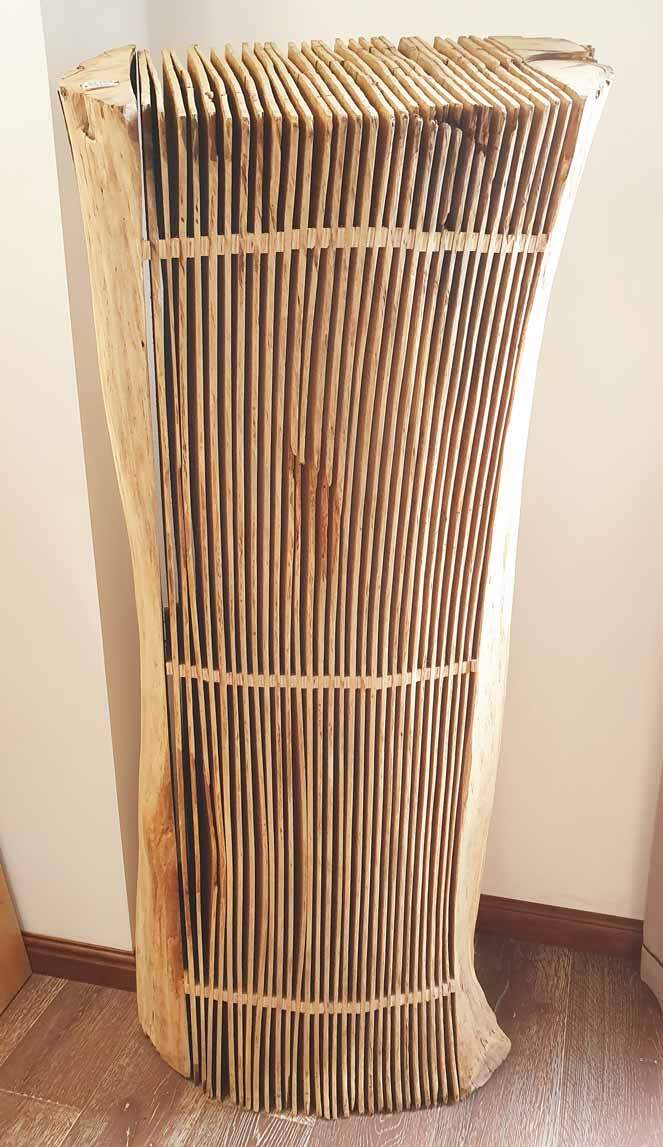 Variable Quality Construction
Plywood:
Starting with the plywood, there are 3 main timbers used in their construction.
Birch
Eucalyptus
Poplar
Birch being the hardest and Poplar being the softest.
Milton Lane uses a combination of Birch and Eucalyptus to balance cost and hardness; however, we can supply a 100% Birch if you need.
Glue:
The glue used to bond plywood layers in engineered timber is usually, Melamine glue (E1) or Phenolic glue (E0).
The E1 and E0 ratings refer to formaldehyde emission. E0 being close to a zero-emission standard.
E1 is an emission of less than 0.75ppm, whereas E0 is much more stringent at 0.07ppm. 10x lower than E1.
Both have an extremely low emission; however, we recommend and supply only the gold standard E0 class.
Using the E0 Phenolic Glue is more expensive to use, however gives an added benefit of being waterproof.
As a result, it is plywood classed as 'marine grade'.
Marine grade as the name suggests means water ingress into the boards core is not possible.
Moisture:
Moisture levels of the timber is also an important.
The timber is kiln dried before bonding and moisture levels should be below 10%.
The manufacturer needs to allow sufficient time (usually 2 – 3 weeks) for the timber to sufficiently dry to prevent excess movement after installation.
Ensure the samples you receive from the supplier are sufficiently dry using a moisture meter and ideally should be below 10%.
Milton Lane planks are generally below 8% moisture content.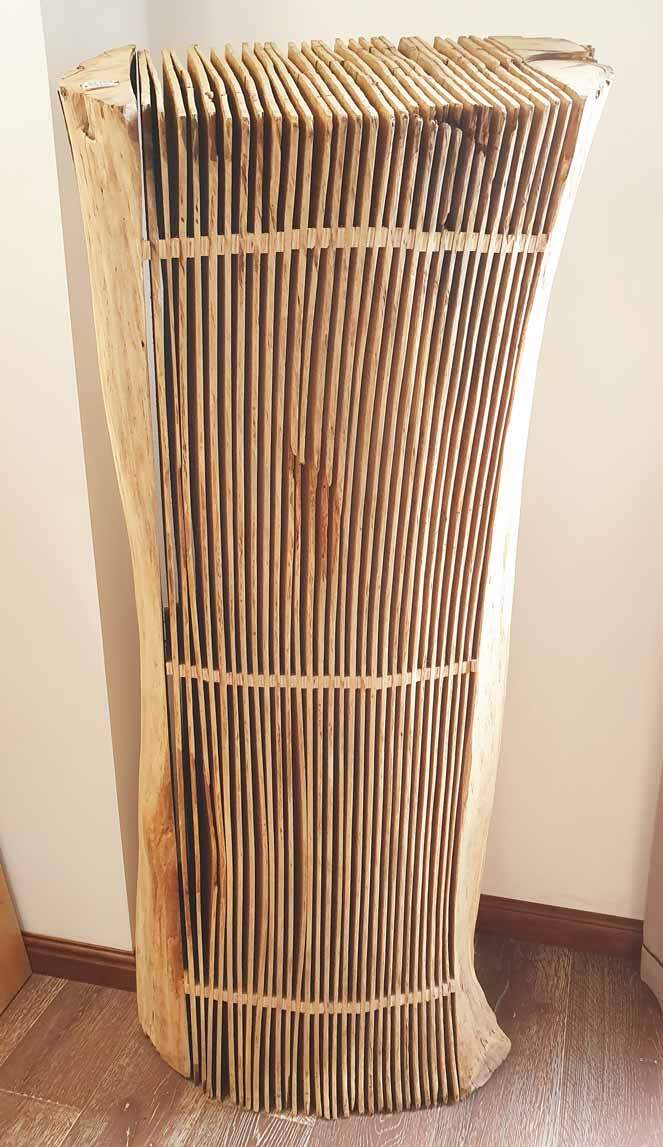 If genuine timber is what you desire, engineered timber is the best you can get.
While we try to be as objective as possible in this article, our passion is genuine timber and hence it is the only flooring we will supply.
As the owner of this company, I was initially drawn to engineered timber when it came time to renovate our own home.
The natural beauty, wide boards and texture of real wood was a major drawcard.
The subtle but natural vibration of timber through your feet makes you realise every day, that what you are walking on is real.
It is something that cannot be copied or re-created and adds value to your home.
You will be proud of your floors and satisfied having authentic timber that will never 'date' and will last generations.
Order a Sample to feel the quality of Milton Lane timber flooring.